fiber optic splicing trailer
Discover the ultimate solution for all your fiber optic splicing needs with this state-of-the-art Fiber Optic Splicing Trailer. Designed by CORE PRO to deliver exceptional performance and comfort, this trailer is the perfect working environment for your cable splicing crew.
Say goodbye to weather-related delays and cluttered work sites with this Fiber Optic Splicing Trailer, which offers everything you need in one convenient and well-equipped space. The rugged frame and indoor lighting provide a secure and comfortable work environment, while the customizable options allow you to tailor the trailer to your specific requirements.
Make your cable splicing job easier, more efficient, and more comfortable with a Fiber Optic Splicing Trailer Powered by Core pro.
Contact our team today to learn more and take the first step toward streamlined, hassle-free cable splicing. Get ready to experience the ultimate in fiber optic splicing technology with FS3.
We offer a variety of reel transportation equipment and trailers. You and your team deserve a trailer designed to perform exactly the way that you need it to, every time that you need it to. Take a look at our VIDEOS page to see more details about our lineup, or give us a call to walk through your needs and we will help you find the perfect equipment for you and your company!
We offer a variety of HDD Tools and Products to help you accomplish your job efficiently and effectively!
We sell: Bits and Blades, DCI Locators, Drill Rods and Batteries, Drill Fluids and Thread Lubes, HDD Transmitter Housings, Directional Drilling Products, Reamers, Surface Restoration Products, and MORE!
Utility Construction EQUIPMENT
Conduit & PIpe

Couplings

Grounding & Bonding

Handholes & Vaults

Locators

Restoration Equipment

Safety Equipment

And MORE!
We are experts in utility construction products and equipment. If you have a need involving this industry, we have a solution for you! Contact us today to get a quote for one of our many product lines!
Cable Installation Products
We offer many products for Cable Installation at FS3 INC. From Cable ID Tags to Fiber Optic Cable Blowers and Pullers. We understand that you need the right tools and materials in order to do the job right! If you have any questions regarding our variety of Cable Installation Products and Equipment don't hesitate to call us!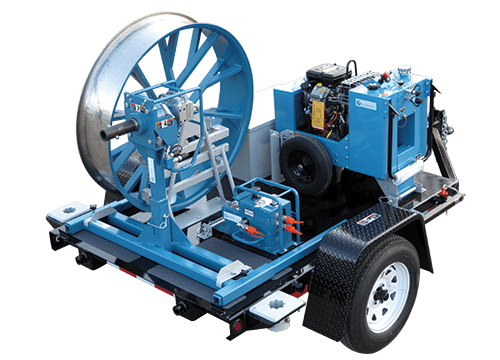 Don't see what you are looking for? We offer such a vast array of products, materials, equipment, and tools that we prefer to do things the old fashioned way; on the phone or in person. Meaning that we intentionally don't sell our products online because we want the opportunity to serve you directly and ensure that you are getting exactly what you need for the job you have ahead of you. Not to mention that we prefer to build relationships with our customers and build long term partnerships that benefit both of us! Remember our slogan: this is the key – FS3 works for me!
American Polywater

Blackburn Manufacturing

Blue Diamond Industries

Buzzline/Warren Heim

Centennial Plastics

Conduit Repair Systems (CRS)

Condux International

Creek Plastics

Channell Commercial Corp.

Dicke Safety

Dura-Line

Endot Industries

Erico

ETCO Specialty Products
GMP

Hydrabed, LLC

Jameson, LLC

Klein Tools

Krylon

Lewis Manufacturing

Melfred Borzall

Nehring Electrical Works

Newbasis

Nupla

Pelsue Company

Pertroflex PNA

Photonix Technologies

Plastic Industries
Preformed Line Products

Presco

Pro Line Safety Products

Pro-Mark Utility Supply

Radio Detection

Reef Industries

Rust-Oleum Corporation

Schonstedt Instrument Company

T.T. Technologies

Teel Plastics

United Poly Systems

Uticom Systems Inc.

Utilicor