FIBER OPTIC SPLICING TRAILER
Discover the ultimate solution for all your fiber optic splicing needs with this state-of-the-art Fiber Optic Splicing Trailer. Designed by CORE PRO to deliver exceptional performance and comfort, this trailer is the perfect working environment for your cable splicing crew.
Say goodbye to weather-related delays and cluttered work sites with this Fiber Optic Splicing Trailer, which offers everything you need in one convenient and well-equipped space. The rugged frame and indoor lighting provide a secure and comfortable work environment, while the customizable options allow you to tailor the trailer to your specific requirements.
Fiber Optic Splicing Trailer
INTELLI-CORE Structural Composite Floor, Walls, and Roof
30 Amp Shore Power Connection w/ 45 Amp Converter
High Efficiency, Low Profile Roof Mount A.C. Unit
1500W Elec Wall Heater and 300W Toe Kick Heater
Full Perimeter LED Work Lighting Inside and Out
Task Lighting over Work Bench
Storage Cabinets, Tool Chests, and Matte Black Countertops
Torsion Axles w/ Electric Brakes and Aluminum Wheels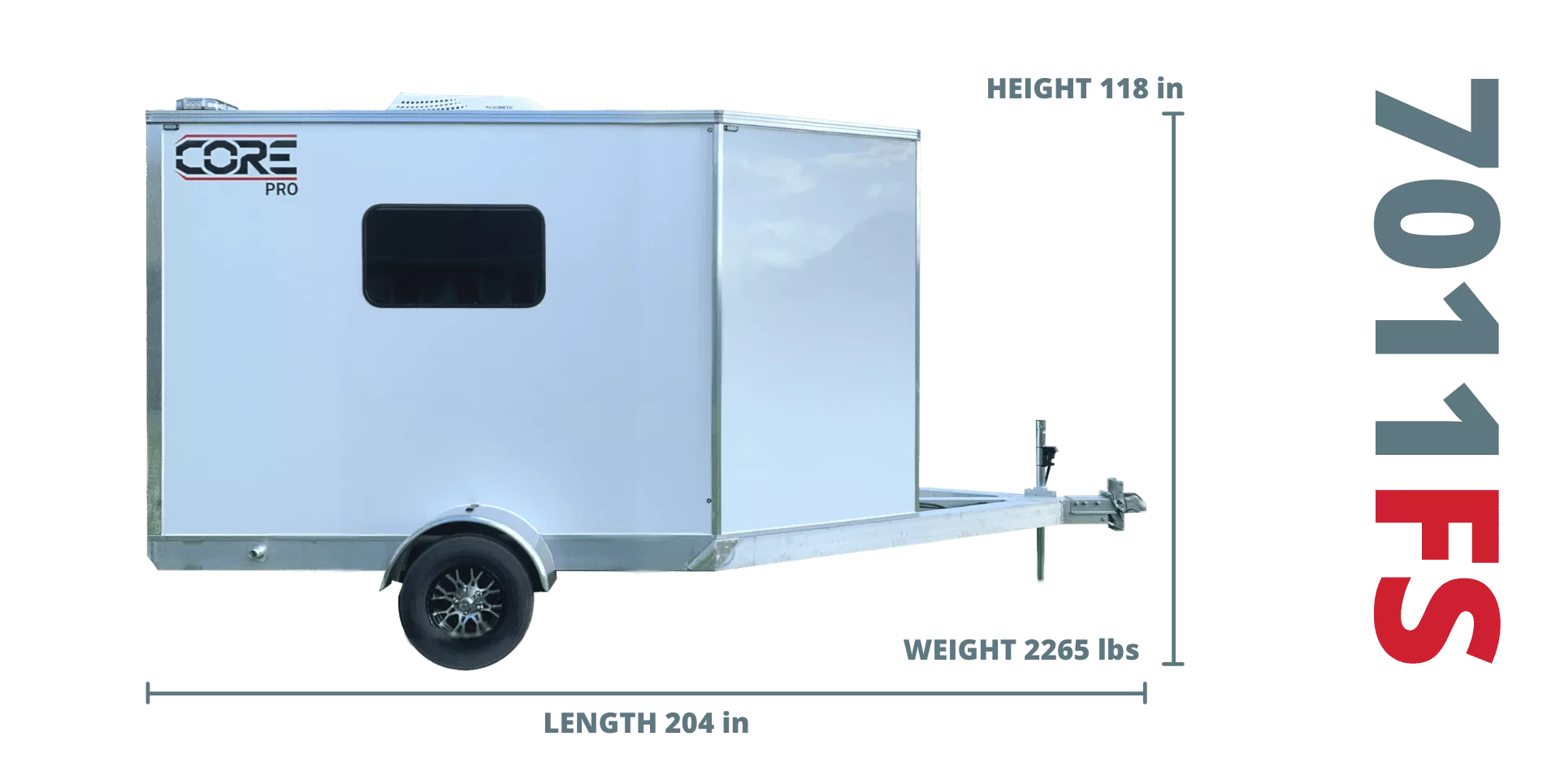 Overall Length         

 

         204"

Overall Height (w/ AC)  

 

  118"

Overall Width                    102"

Ground Clearance     

 

       16"

Interior Height   

 

            80.5"

Interior Width   

 

 

 

        

 

80.25"

Interior Length   

 

  

 

  139.125"

Base Weight               2200lbs

GVWR                           3850lbs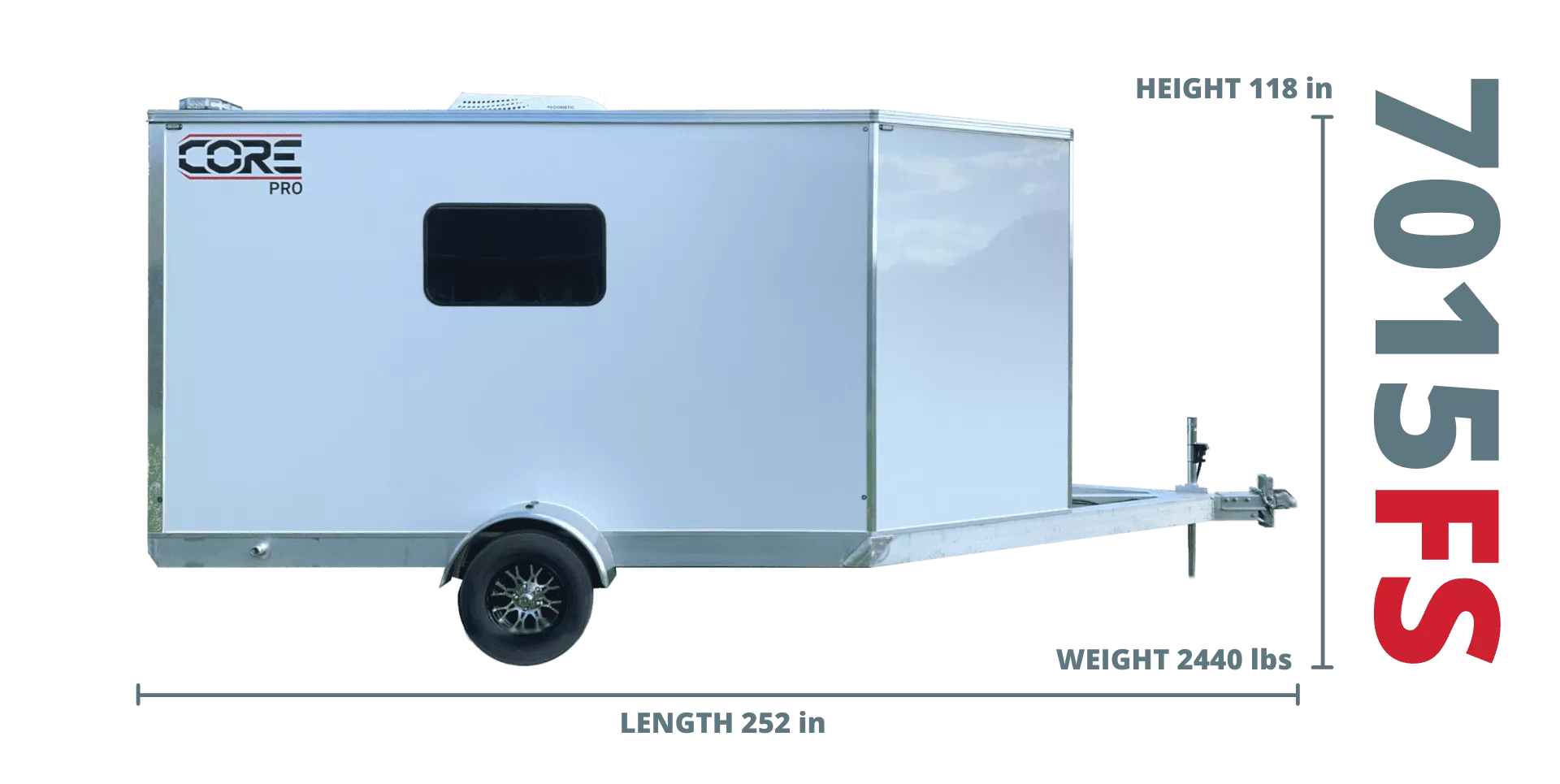 Overall Length         

 

         252"

Overall Height (w/ AC)  

 

  118"

Overall Width                    102"

Ground Clearance     

 

       16"

Interior Height   

 

            80.5"

Interior Width   

 

 

 

        

 

80.25"

Interior Length   

 

  

 

  187.125"

Base Weight               2440lbs

GVWR                           3850lbs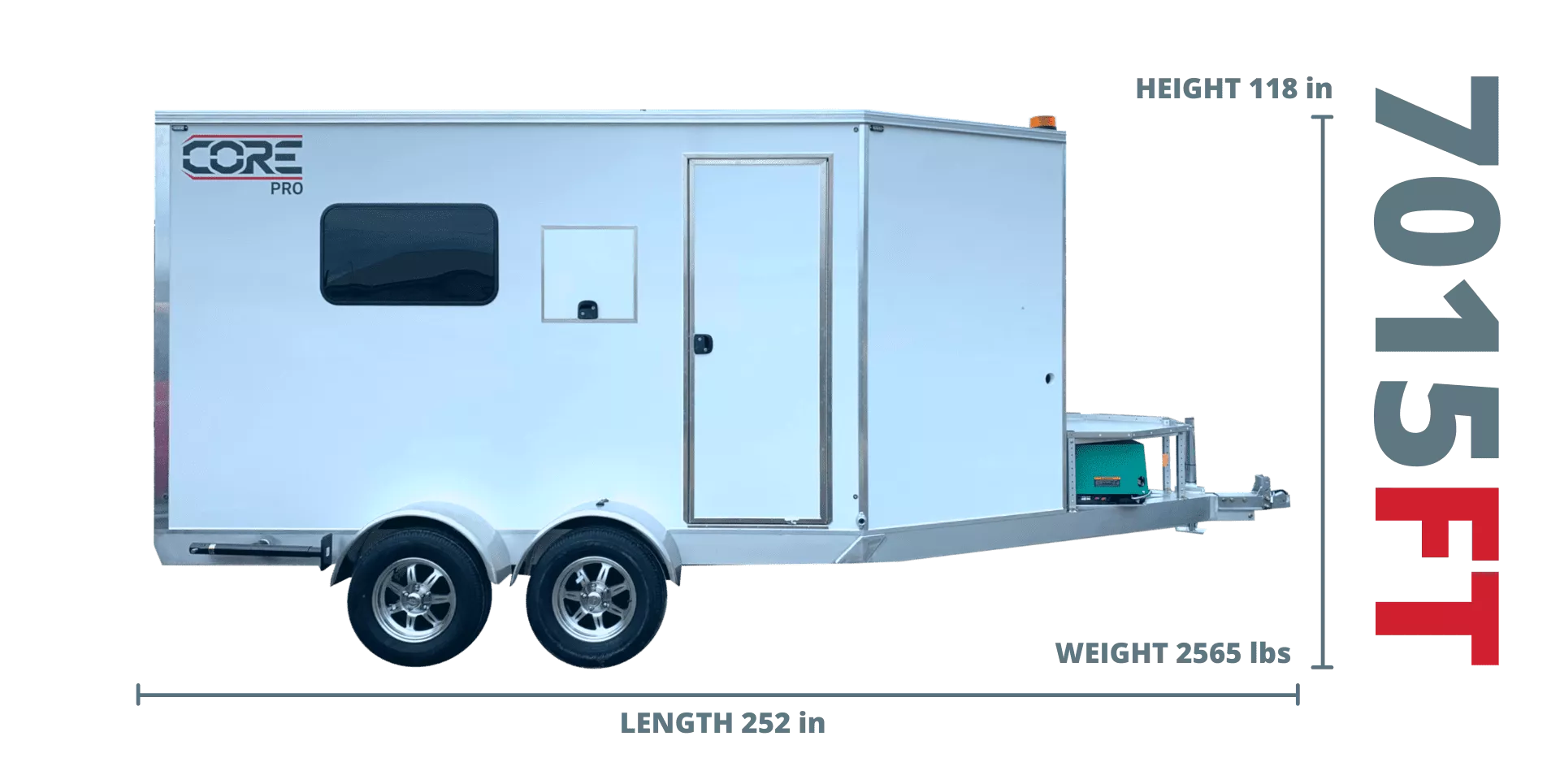 Overall Length         

 

         252"

Overall Height (w/ AC)  

 

  118"

Overall Width                    102"

Ground Clearance     

 

       16"

Interior Height   

 

            80.5"

Interior Width   

 

 

 

        

 

80.25"

Interior Length   

 

  

 

  187.125"

Base Weight               2565lbs

GVWR                           7000lbs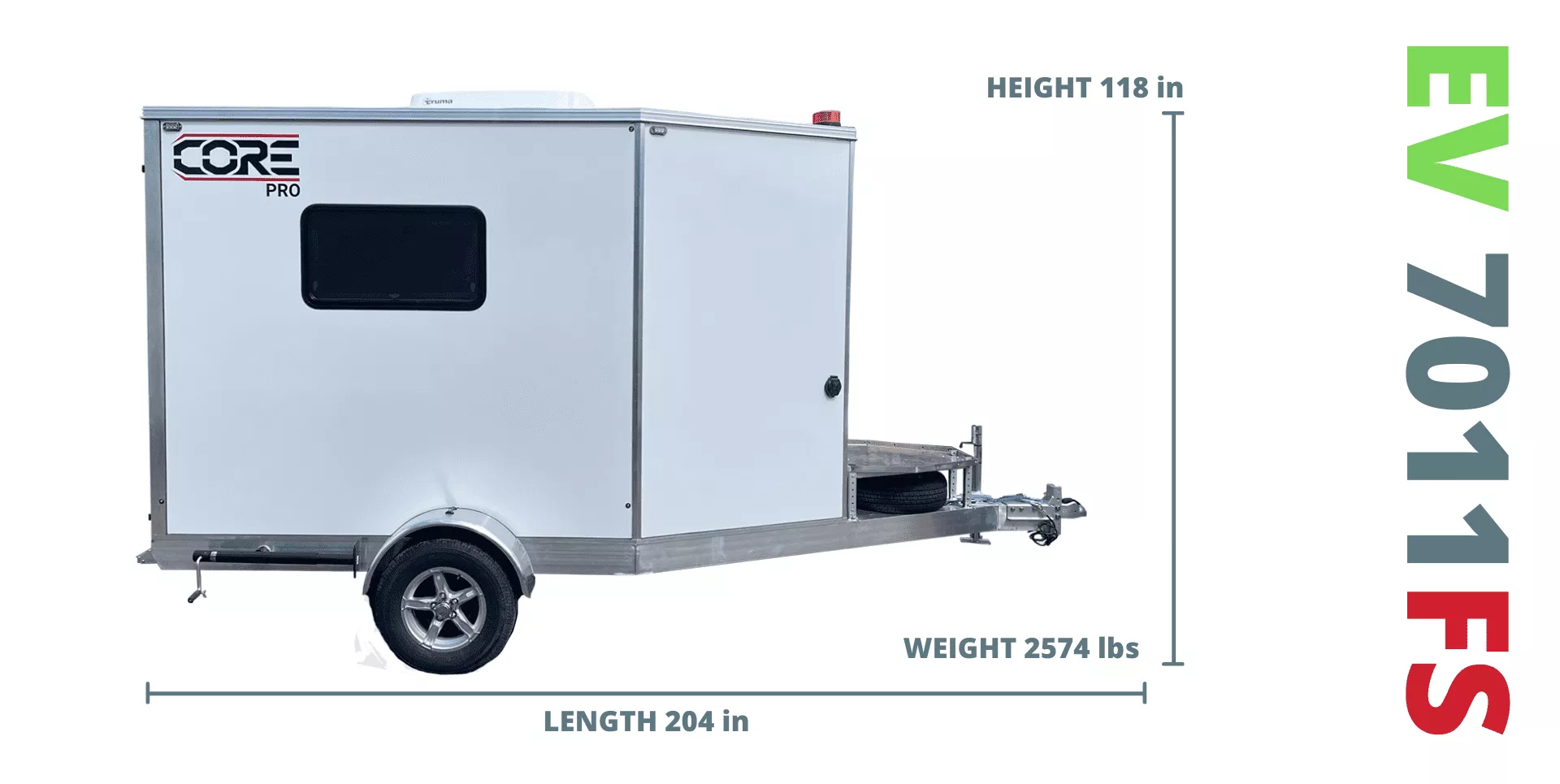 Overall Length         

 

         204"

Overall Height (w/ AC)  

 

  118"

Overall Width                    102"

Ground Clearance     

 

       16"

Interior Height   

 

            80.5"

Interior Width   

 

 

 

        

 

80.25"

Interior Length   

 

  

 

  139.125"

Base Weight               2574lbs

GVWR                           3850lbs